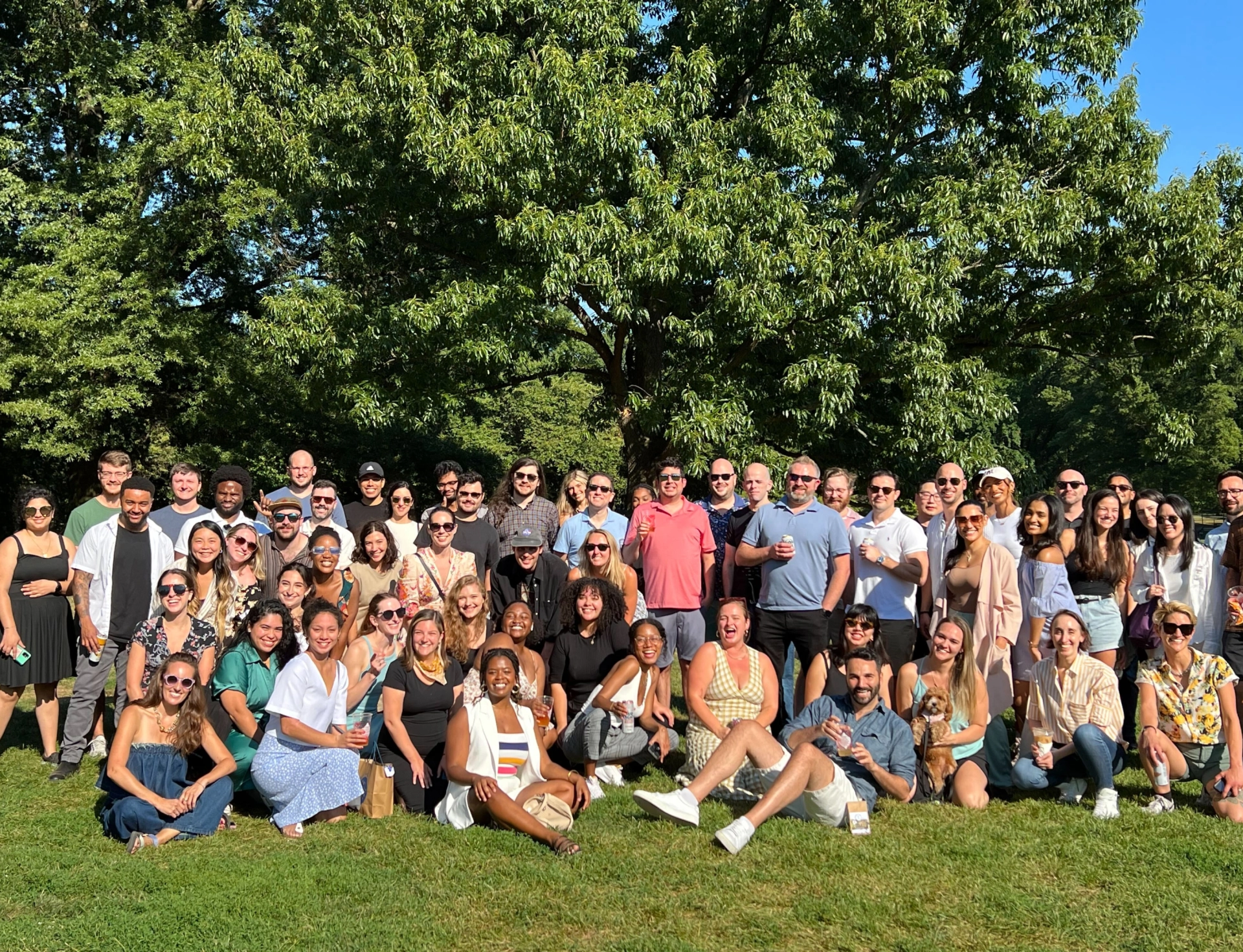 Join the team
Shape the future of the workplace when you work at Industrious. Joining our team means being part of a supportive, collaborative, and inspiring environment, with countless opportunities for personal and professional development.
in·dus·tri·ous (adjective)
Working energetically and devotedly; hardworking; diligent. We are Industrious people. True to definition, we are a group of hardworking, energetic, and dedicated individuals.
Our values
We act with INTEGRITY

We believe in doing the right thing, even when it's more difficult or time-consuming. This means being honest, having a strong moral compass, and the ability to make tough decisions.

We show EMPATHY

Our team truly cares about our members, partners, and each other — and it shows. We treat one another with respect and compassion and put the interests of the team before our own.

We've got GRIT

Our team is passionate, motivated, and resilient. We aren't afraid of hard work and persevere to overcome any obstacles that come our way.
We care about you
At Industrious, everything we do comes down to creating great days at work — and that means making sure that our team members feel supported and valued. Our benefits are designed to do just that by giving our employees the tools, services, and opportunities they need to thrive.
Healthcare

We care deeply about the physical and emotional well-being of our employees. That's why we offer a range of plan options through United Healthcare, including a variety of employer-paid plans that provide coverage for employees and their families.

Flexible Vacation Time

At Industrious we have a flexible PTO policy. This encourages people to enjoy life outside of work, recharge and look after their mental and emotional health. Take the time you need to have a balanced and fulfilling personal life.

Paid Parental Leave

Families come in all shapes, sizes, and types. We welcome each new addition with generous paid leave so that you can bond with your new child.

Stock Options

We want you to be invested in Industrious' success. All salaried Industrious employees receive a stock options grant that starts vesting on day one.

Learning & Development Grant

We're committed to your professional development. We're proud to offer a yearly grant so that you can take a class or learn a new skill.

Employee Resource Groups

These groups support, promote, and celebrate team members united around shared characteristics or life experiences.
Diversity and inclusion

Our people are our top priority — and their diversity is our strategic advantage. We are a diverse workforce that reflect and represent our unique members. We are building an agile team that will put a mark on this new workplace experience industry which requires innovative ideas and a culture that hears them; that's why diversity and inclusion matter to us.

Development and growth

When our people grow, we grow — and we invest in and share in your success. We provide professional and personal development opportunities for our people to help grow their knowledge, expand their skills, and maximize their potential. Just some of our people development and growth opportunities include career coaching, online learning tools, development workshops, leadership development training, and much more.
The candidate journey
Step 1

Submit the online application

Step 2

Phone screening with talent acquisition

Step 3

Interview with a team member

Step 4

Complete the skills assessment

Step 5

In-person interview with the team

Step 6

Offer is extended
Our Open Positions
Construction
Design and Product Development
Tenant Experience/Events (TXM)
Unit Ops